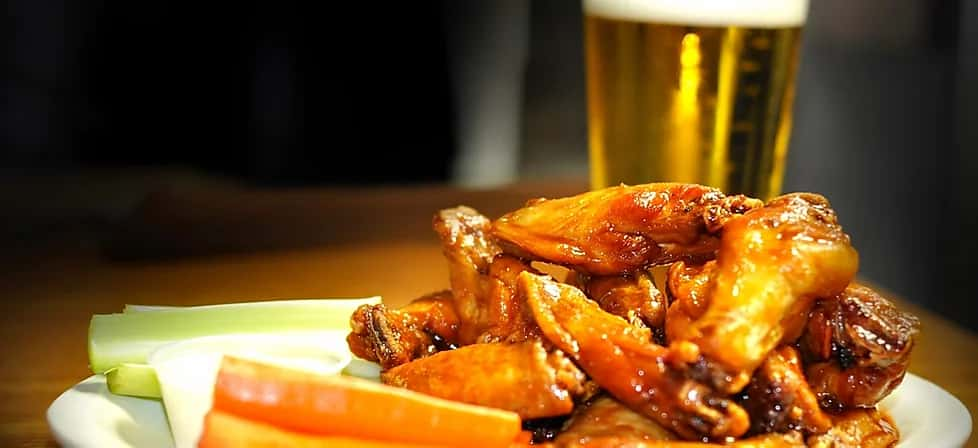 SUBS AND WRAPS
Become a VIP
Be the first to receive updates on exclusive events, secret menus, special offers/discounts, loyalty rewards & more!
SUBS AND WRAPS
Subs and Wraps
Available on 7" sub roll, Wheat or Flour wrap. Served plain; condiments available upon request. 
Add: Chips .99 | Fries $1.49 | Season Fries $2.49 | Curly Fries $2.49 | Onion Rings $3.49.
CheeseSteak
$8.99Your choice of chopped steak or chicken on a fresh sub roll with your choice of cheese.
Select Protein (Choose 1):Chopped Steak Chicken
Condiment Options:Ketchup Mustard Mayonnaise
Philly It (Additional Cost):Add Green Peppers and Onions +$0.99
Add Side:Chips +$0.99Fries +$1.49Onion Rings +$3.49Season Fries +$2.49Curly Fries +$2.49
Cheese Options (Select 1):American Swiss Cheddar Provolone Pepper Jack No Cheese
Tom's Wild West Chicken Salad Wrap
$11.99Shredded iceberg lettuce, tomato, corn, jalapenos, and black beans. Topped with a freshly grilled chicken breast covered in BBQ sauce, and tortilla strips. Served in your choice of a flour or wheat wrap.
Wheat or Flour (Select 1):Wheat Flour
Add Side:Chips +$0.99Fries +$1.49Onion Rings +$3.49Season Fries +$2.49Curly Fries +$2.49
Fish Sub
$7.994 oz Alaskan cod fried and placed on a fresh sub roll with a side of tartar sauce.Add Bacon +$0.99
Condiment Options:Ketchup Mustard Mayonnaise
Add Side:Chips +$0.99Fries +$1.49Onion Rings +$3.49Season Fries +$2.49Curly Fries +$2.49
Cheese:American +$0.99Swiss +$0.99Cheddar +$0.99Provolone +$0.99Pepper Jack +$0.99
Chicken Tender Sub
$7.99Fresh Chicken tenders tossed in our signature breading, fried and placed on a fresh sub roll. 
Served with honey mustard or BBQ sauce. Buffalo It! Toss in your favorite sauce.Add Bacon +$0.99
Sauce (Select 1):Honey Mustard BBQ
Dressing Options:Ranch +$0.99Bleu Cheese +$0.99
Buffalo it!:Mild +$0.99Medium +$0.99Hot +$0.99XHot +$0.99BBQ +$0.99Honey Mustard +$0.99Sweet & Tangy +$0.99Teriyaki +$0.99Sriracha +$0.99Jerk +$0.99Mango Habanero +$0.99Go-Chu-Jang +$0.99Garlic Parmesan +$0.99Sweet Red Chili +$0.99Old Bay Hot Sauce +$0.99Lenny's Slow Burning Sauce +$0.99
Add Side:Chips +$0.99Fries +$1.49Onion Rings +$3.49Season Fries +$2.49Curly Fries +$2.49
Cheese:American +$0.99Swiss +$0.99Cheddar +$0.99Provolone +$0.99Pepper Jack +$0.99
Toppings (Optional):Lettuce Tomato Mayo Onion Hots Jalapeno